Are you equipped to successfully guide leaders through the organisational changes ahead?
In this restructures and redundancies ebook, we share insights into the following:
What job loss means for an individual
How best to communicate restructures and redundancies to employees
How to retrench an employee with dignity
How to select the right outplacement provider for your employees
How to take care of survivors following change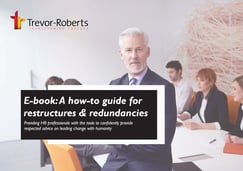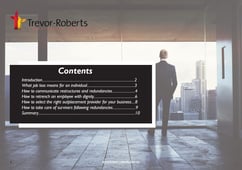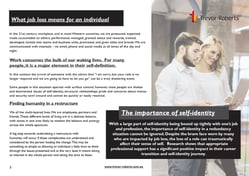 As a HR professional, what is your role in organisational change?
The guidance of managers in dealing with the human aspects of an organisational change is one of the most important aspects of change. As a HR professional, your objective is to guide this change with humanity.
In this e-book, we answer the question How can HR professionals confidently give respected advice on leading change with humanity?