Research that shows 70% of organisational change efforts fail.
Discover what you need to know to successfully manage your organisational restructure....
Inside the restructure kit, you will learn about: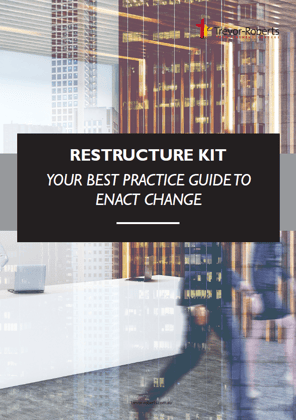 Insights into the impacts of restructuring on your employees and organisation

Key issues to consider before, during and after your organisational changes

A restructure roadmap to highlight key areas that need to be addressed

5 tips for getting it 'right'

What to look for to assess how successful the restructure was

Direct and indirect costs of getting restructure wrong
Successful restructuring requires strong leadership and managerial skills, whether it's for downsizing, site closure, or a merger/acquisition. While the reason for restructure is to align the workforce to best achieve organisational objectives, this is often easier said than done.