In an increasingly competitive global market, career development programs must be a key part of any talent or people development strategy.
In this e-book, we share insights into the following: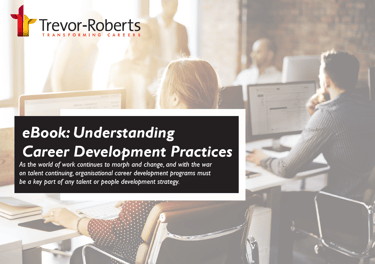 How career development influences employee engagement

How to approach career development strategies for your organisation

Our thoughts on the benefits of career development

The Five Pillars of an Extraordinary Career

When career development is necessary throughout a career
Career development programs must help employees build a sustainable, future-proof and adaptable approach to the management of their careers.
Has your organisation implemented tailored career development programs for its employees?